Y'all.  I'm so excited.  I can hardly wait until Thursday.  On Thursday, wonderful things will happen.  Life changing, wonderful things.  On Thursday, this is coming to my house: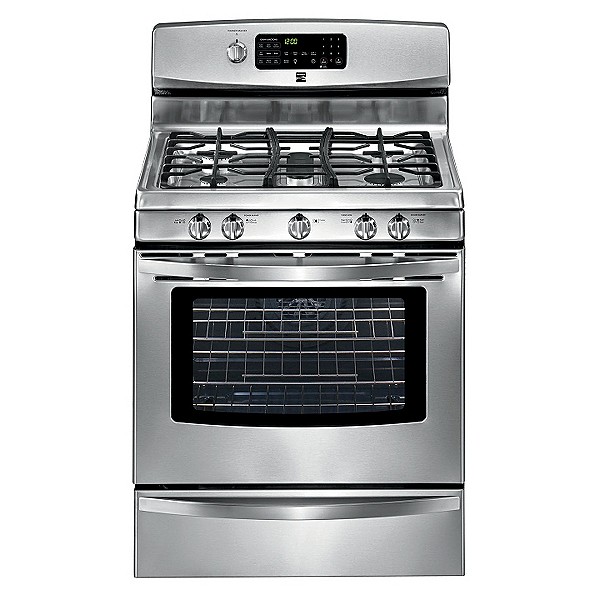 I can't wait to have a gas stove!  When we were buying a house, a gas stove or the ability to put one in was one of my requirements.  The house we bought was piped for gas, but has this lovely new stove in its kitchen: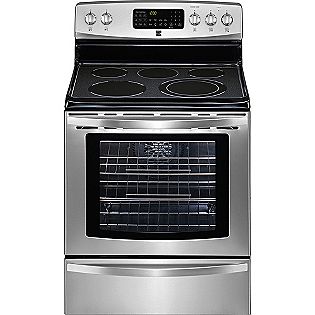 Eew, glass flat top.  There's absolutely nothing wrong with this stove, except that I hate it.  It takes for-freakin'-ever to boil water and I burn pretty much everything I try to cook on it.  Unacceptable.
So, this one is going to its new home in Andrew's mom's house (her current stove is only half-functional, but she doesn't cook much) and our new beauty will be delivered Thursday.
I'm not counting my chickens or anything.  So this week's meal plan involves lots of crock pot and oven recipes, pretty typical of what we've been eating since I discovered my hatred for the flat top.  But I'm excited to be able to cook with more control.
(photos from Sears.com)